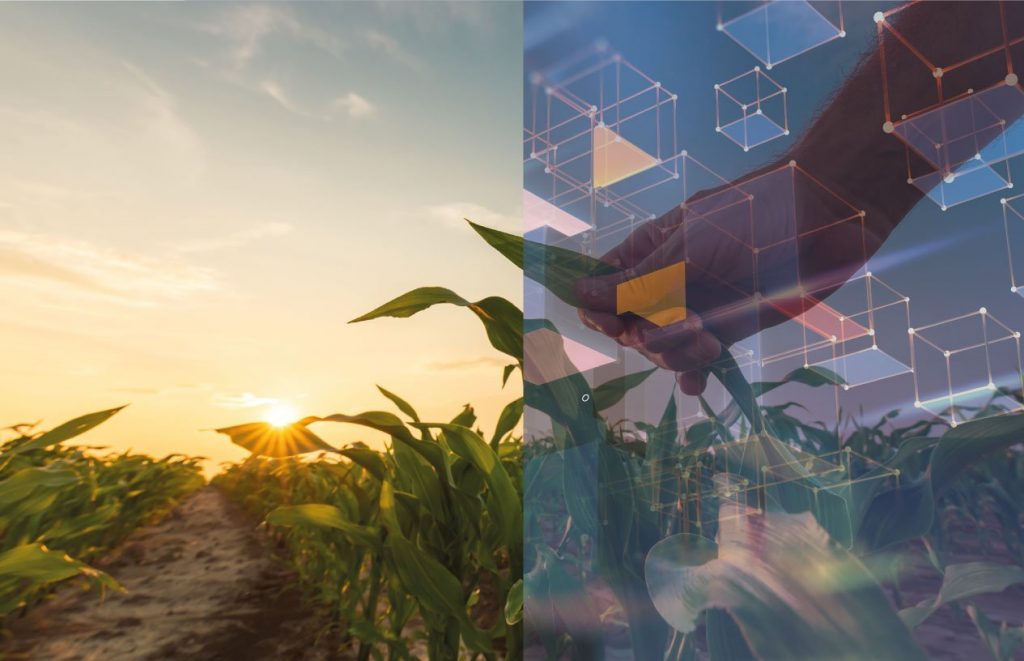 We fundia and Re fundia: financing industrial and agri-food sectors
On the occasion of the major Fintech event R:Evolution, organised by France Fintech, gathering nearly 1,400 participants, Éric Menseau took the floor to present the solutions provided by We fundia and Re fundia in the sustainable financing of our industrial and agri-food sectors.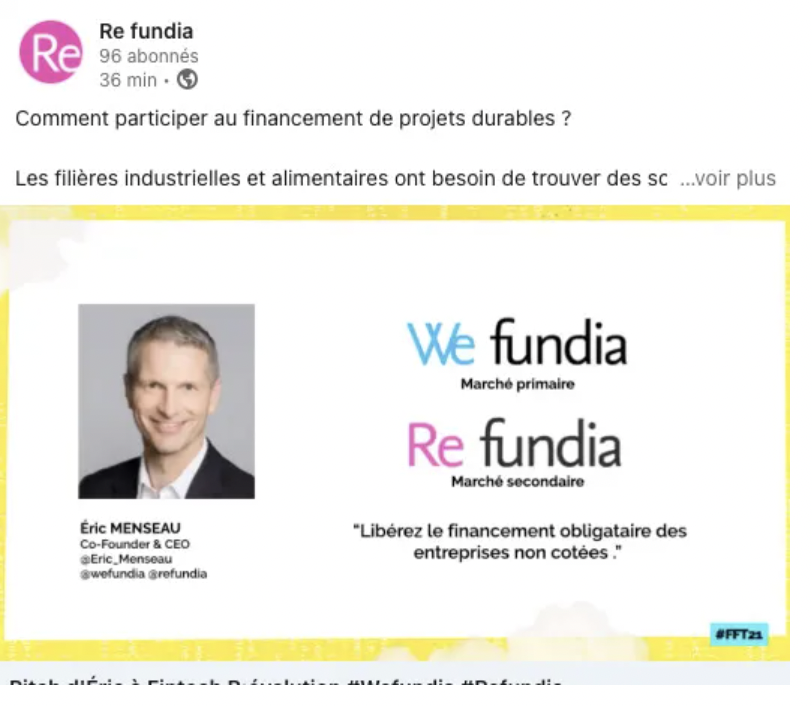 Since 2019, We fundia is reinventing business-to-business lending, making it "balanced" and "virtuous" for small to medium-sized businesses, and large ones.
We fundia is a financing platform for industrial projects, where companies from the same ecosystem (local or by sector) finance each other.
This makes it possible to secure sectors and accelerate their development, such as organic farming, agri-food, aeronautics, transport, construction and public works, services, etc.
Two years later, we added more flexibility to our solution by allowing debt (bonds, minibonds) to be sold on a secondary market: Re fundia.
Thus, entrepreneurs and financiers can, from Re fundia, manage and exchange their debt securities, in complete autonomy, thanks to the Blockchain technology.
We strongly believe in all the opportunities that technology brings to sustainable and participatory finance.
We support the work of Finance for Tomorrow and have signed the declaration of support for the development of impact finance.