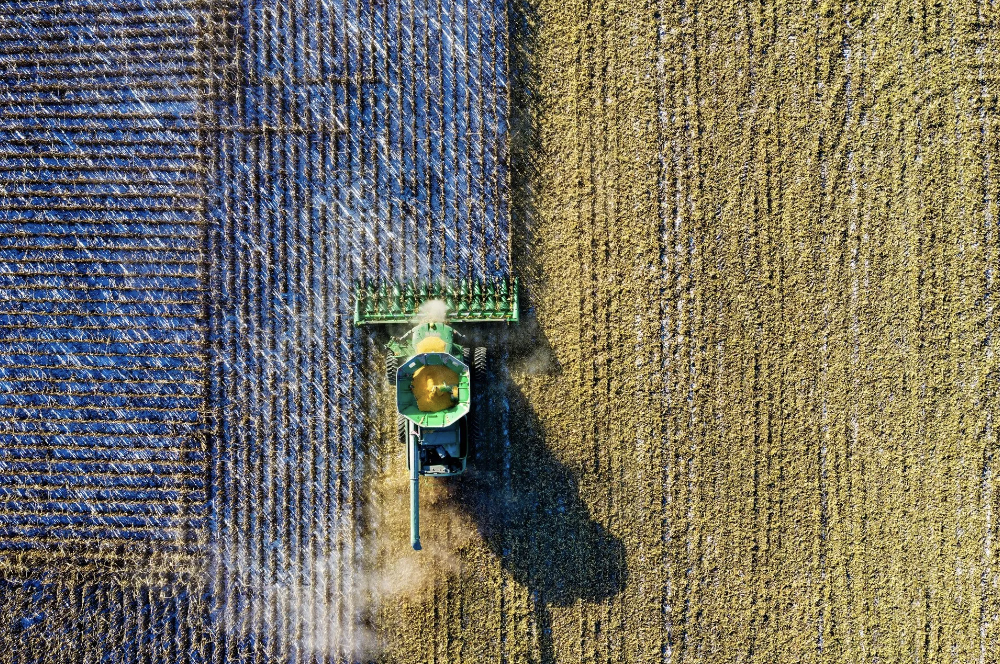 Blockchain & Intercompany lending, a solution for sustainable growth​
The trend towards local and green consumption has become much more pronounced, particularly since the Covid-19 crisis. Agriculture is recognized as essential, and is making a comeback. It needs to align itself with ever-changing customer expectations, and turn to environmentally-friendly production methods.
Indeed, in 2019, agriculture ranked second in terms of greenhouse gas (GHG) emissions. Its emissions alone accounted for 20% of France's total carbon footprint. All GHG emissions contribute significantly to climate change. We are already witnessing a series of environmental catastrophes: pollution, famine, species extinction, fires, heatwaves, floods, etc. (see the IPCC report of August 2021).
Solutions do exist, starting with redirecting financial flows towards investments that improve the ecological impact or reduce the carbon footprint of companies. This is reflected in the explosion of green bonds.
Green bonds are bonds issued on the financial markets by large companies, international organizations or local authorities. Their purpose is to finance projects linked to the ecological transition, such as the development of new, less polluting production chains in the agri-food sector.
Unfortunately, in the case of the agri-food sector today, green bonds are not accessible. The essential links in these chains – producers, farmers and small agri-food businesses, mainly VSEs and SMEs – do not meet the criteria for issuing green bonds, due to their small size.
Regulations in the service of the environment
The European Commission has drawn up a strategy to achieve climate neutrality by 2050. It encourages companies to invest in projects that reduce their carbon footprint.
Among the elements of the provisional agreement are the orientation of capital flows towards responsible investments, the integration of sustainable development into risk management, and transparency and a long-term vision in the financing of sustainable projects.
This regulatory framework provides opportunities for local projects. In this way, it supports the ecological transition at local level, by rewarding behavior that goes beyond standard practice.
To meet these objectives, the French Ministry of Ecological Transition has created the Low Carbon Label (LBC). This is a certification scheme for agricultural and forestry projects. The label rewards players in the ecological transition who reduce their greenhouse gas emissions, for example.
Green bonds, a lever for the ecological transition
Green bonds are one of the new classes of bond debt. There is growing demand from financiers and a diversification of issuers in this market. In France, a large number of green bonds are already in circulation, and this number is set to increase sharply in response to the urgent need to finance sustainable development projects in our companies.
Today, green bonds are mainly issued by large corporations on the financial markets. A number of fintechs are working to make green bonds accessible even to projects by smaller companies and for different types of financiers.
Faced with the need to make the environmental impact of projects "transparent" for investors, fintechs are offering verification solutions. They collect information supplied by issuers and external certifiers, calculating carbon footprints, for example. This information can then be shared with investors to ensure investment transparency.
All investment projects must be profitable for both the investor and the issuer. The aim of the company issuing green bonds is to attract investors and meet its Corporate Social Responsibility (CSR) requirements.